Community Involvement
The Scheck Family of Companies has a long-standing tradition of serving and leading in our communities throughout the United States and in the Bahamas. The contribution of resources by the Scheck Family of Companies to our communities gives support to a range of causes, including underprivileged children, healthcare issues, special needs adults, and environmental conservation.
We are proud of our employees', business associates', and friends' participation in their communities and the Scheck family's charitable endeavors. We consider it an honor to serve our communities and invite you to learn more about these efforts below.

Scheck Employees Celebrate "Smart Cookies Make a Difference"
The Girl Scouts of Greater Chicago and Northwest Indiana "Smart Cookies Make a Difference" event on September 16, 2015 acknowledged and applauded exemplary leaders who have changed the rules of the game and, in doing so, have made the world a better place by serving as role models for our next generation of girls and youth. Smart Cookies honorees were Martin Castro, founder and CEO of Castro Synergies; Tarrah Cooper, former press secretary for Chicago Mayor Rahm Emanuel; Katlin Smith, founder and CEO of Simple Mills; and Susan Whiting, board chair of the National Women's History Museum.
Over 400 guests including Scheck employees attended the 2015 Smart Cookies Make a Difference fundraising breakfast, raising $150,000 to support the Girl Scouts of Greater Chicago and Northwest Indiana. Girl Scout programs and services impact the lives of more than 61,100 girls and 21,000 adult members in 245 communities in six Illinois counties (Cook, DuPage, Grundy, Kankakee, Lake, and Will) and four Indiana counties (Jasper, Lake, Newton, and Porter).
Pictured, L to R:  Lisa Johnson; Kathy Dalmer; Judy Crawford; Karen Layng; Donna Mills; and Debbie Magurany.

Scheck Family Helps Homeless Veterans
Just over a year ago, Judy Scheck, wife of Founder and Chairman Richard N. Scheck, read an article in the newspaper about a housing program for veterans. Within minutes, she was convinced this was a project in which she wanted to be involved.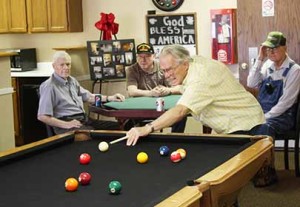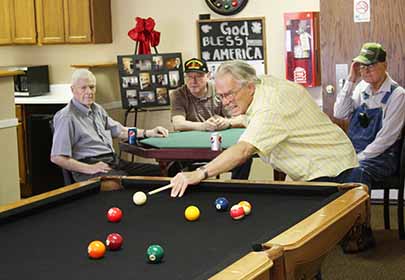 Concord Place, an assisted living facility in Northlake, Illinois, was teaming up with Kendall County to Salute Veterans and The Walter and Connie Payton Foundation. As part of the veteran's housing program, the three organizations were combining efforts to offer a modified rent schedule to the men and women who served in one of our country's military branches. Judy recognized an opportunity to leverage her generosity and her family's network of friends to help this program succeed. But she was interested in more than just helping with the cost of rent; she was focused on providing a more tangible reality. To read more click here.

2015 Annual North Riverside Youth Scholarship Golf Fundraiser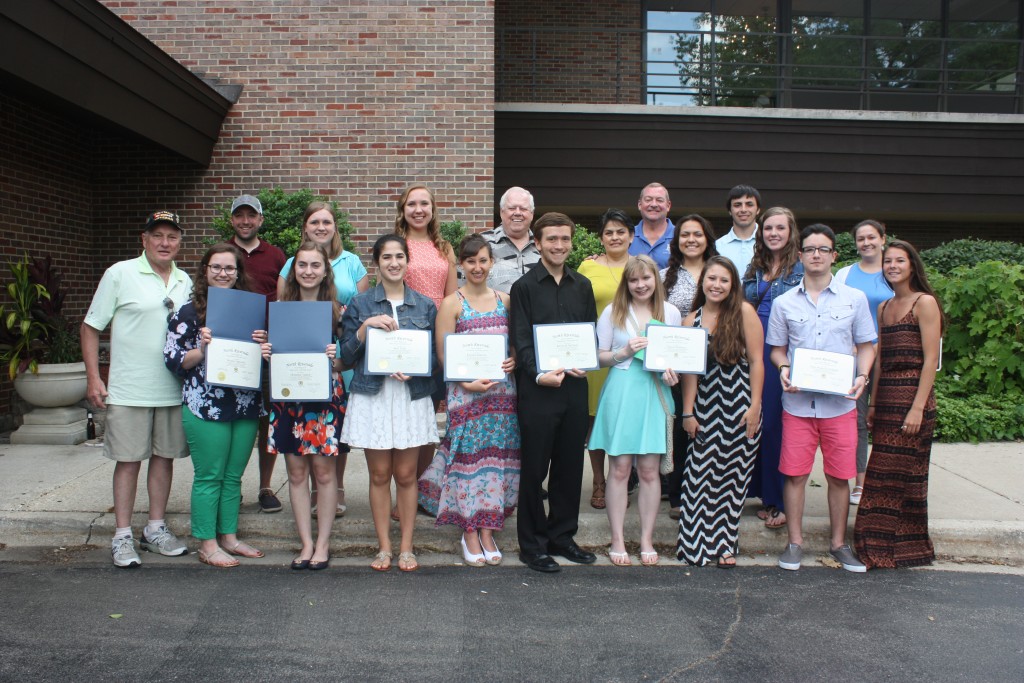 Scheck Chairman Richard N. Scheck (center-back row), who serves as Board Trustee of the Youth Scholarship Foundation, celebrates with a number of proud scholarship recipients during the 2015 Annual North Riverside Youth Scholarship Golf Fundraiser on June 8, 2015, at the Riverside Golf Club.  This year, the Village awarded 46 scholarships to deserving youth.  Over the 20 years that the Village has administered this scholarship program, it has awarded 786 scholarships totaling $457,750.00.

Coach Marc Giving Back to the Community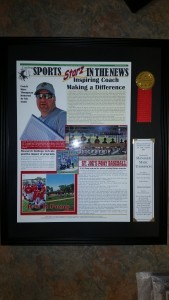 Scheck's Director of Estimating & Proposals Marc Thompson, or better known as "Coach Marc" on the playing field, finds time to give back to the community by coaching kids baseball. Coach Marc played baseball from the age of 7 until he was 22.
"Sports are meant to be fun and if you work hard at a young age in something that is fun, it will carry over to all aspects of your life," states Coach Marc, who has coached 4-year-olds to 22-year-olds for the past 20 years.
"I always said I would give back to the game I love. I had a lot of coaches over the years that I know worked hard to make me a better player and I want to do that for this generation of players," he said.

Honoring Our Veterans
For 30 years, Scheck Industries has supported employees who serve our country and has hired skilled veterans who have brought valuable experience into their work at Scheck. In the November issue of Scheck Scope, we highlighted employees who have not only made a difference at Scheck but who have gone above and beyond in their personal lives, as well. Please visit here.

Greater Chicago Food Depository
In 2014, Scheck Industries contributed the funds we would otherwise have spent on an annual party to the Greater Chicago Food Depository, to benefit so many in our community whose need is greatest at holiday time. 

Shirley Youmans, Secretary at Scheck's Battle Creek, MI office Calhoun County 4-H Dairy Starter Calf Club, Marshall, MI
Shirley is a leader for the Calhoun County 4-H Dairy Starter Calf Club in Marshal, MI. She has been volunteering for four years. The Club teaches kids the importance of caring for a calf from birth to sale day. They learn hands-on care, financial record-keeping, how to get buyers, trade etiquette and respect between buyers and sellers, grooming and handling for show day and during fair week.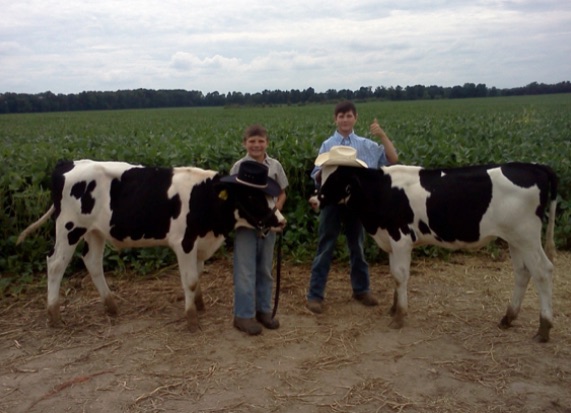 Shirley's grandsons and 4-H participants Drake and Parker pose with their calves in Marshall, MI.
"In the four years that I have been a 4-H leader I have a lot of respect for what the kids have to go through to raise their animal. It means working with the calf daily for six months, knowing when it is not feeling well, and learning what it takes to raise a grand champion."

Girl Scouts of Greater Chicago and Northwest Indiana
Karen P. Layng, Chief Strategic Officer and General Counsel of Scheck Industries, donates her time as the Board Chair of Girl Scouts of Greater Chicago and Northwest Indiana (GCNWI), the organization's largest U.S. Council. Karen leads the Board in carrying out the Girl Scout mission to build girls of courage, confidence, and character, who make the world a better place. Karen is a former Girl Scout herself and a 13-year troop leader for her daughter Shannon, a Girl Scout Gold Award winner and current University of Chicago student. Girls really do change the world!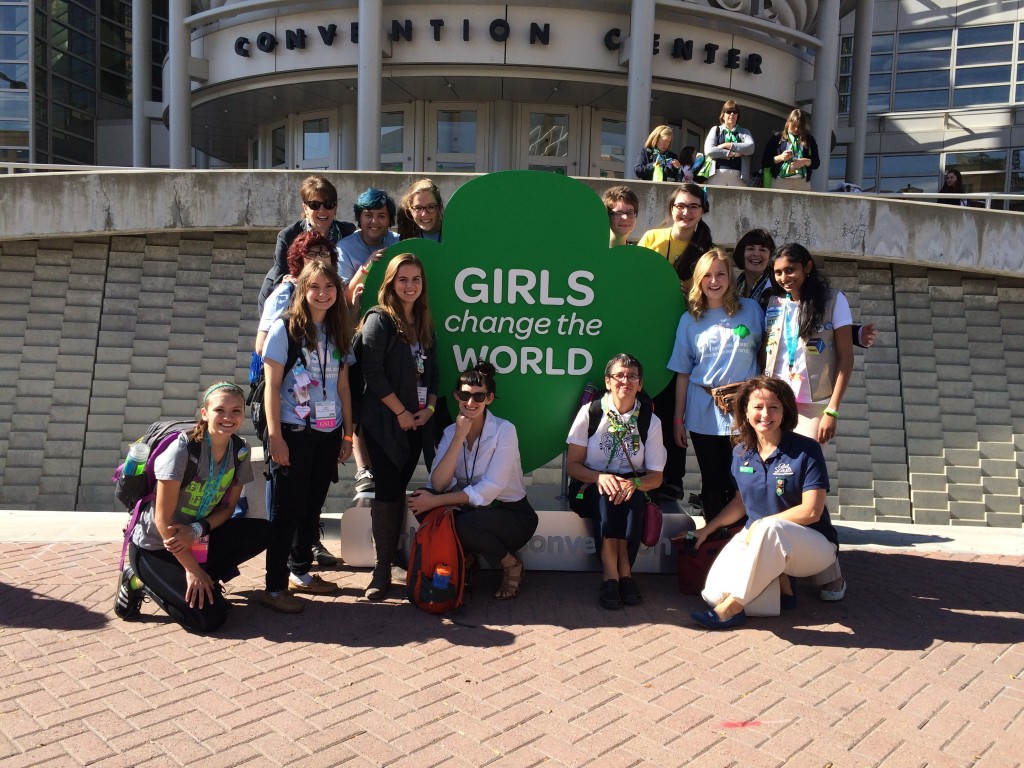 Girl Scout National Convention in Salt Lake City in October 2014. Top row, far left is Karen Layng, Council Board Chair; top row far right is Nancy Wright, Council CEO, with GCNWI Girl Delegates to the Convention.

The American Cancer Society Black & White Ball
The Black & White Ball is one of the premiere gala events of its kind to be held in the Chicago suburbs, drawing an elite crowd of 400 luminaries from across the Chicagoland business and philanthropic communities. Proceeds benefit the American Cancer Society. The Black & White Ball has raised over $2.2 million in the last five years to support the American Cancer Society's mission to save lives and create a world with less cancer and more birthdays by helping people stay well and get well, by finding cures and fighting back.
Every year, the Scheck family and many of its employees look forward to attending this important benefit. Rick, as co-chair of the event's live auction, has donated his time and skills to attract unique, high-value auction items that maximize the ball's fundraising efforts.
"The Scheck family has been a distinguished partner in the battle to end cancer and a dear friend of the American Cancer Society."
 Steven M. Derks
Chief Executive Officer
American Cancer Society, Illinois Division, Inc.

Hephzibah Children's Home

For more than seven years, Scheck Industries has supported Hephzibah and the children and families it serves.  From making each child their own special package on their birthday to helping decorate the home during the holiday season, the Scheck family truly enjoys time spent with the children.   This year, Scheck Industries renewed their support of Hephzibah Children's Association as a table sponsor for the Heart of Gold Ball, and helped Hephizibah in its efforts to raise more than $300,000 to provide programs for children and families.
Hephzibah is Oak Park's oldest social service agency, beginning in 1897.  The word "Hephzibah" means "comforting mother" in Hebrew, and reflects its founder's mission to create a nurturing home for children in need.  Hephzibah offers short- and long-term group homes for children traumatized by neglect and abuse; child welfare and family services; foster care and adoption programs; and award-winning day care.  They even organize a sibling camp that reunites brothers and sisters living in different group, foster or adoptive homes.