Scheck Recognized by TRMA for Meritorious Performance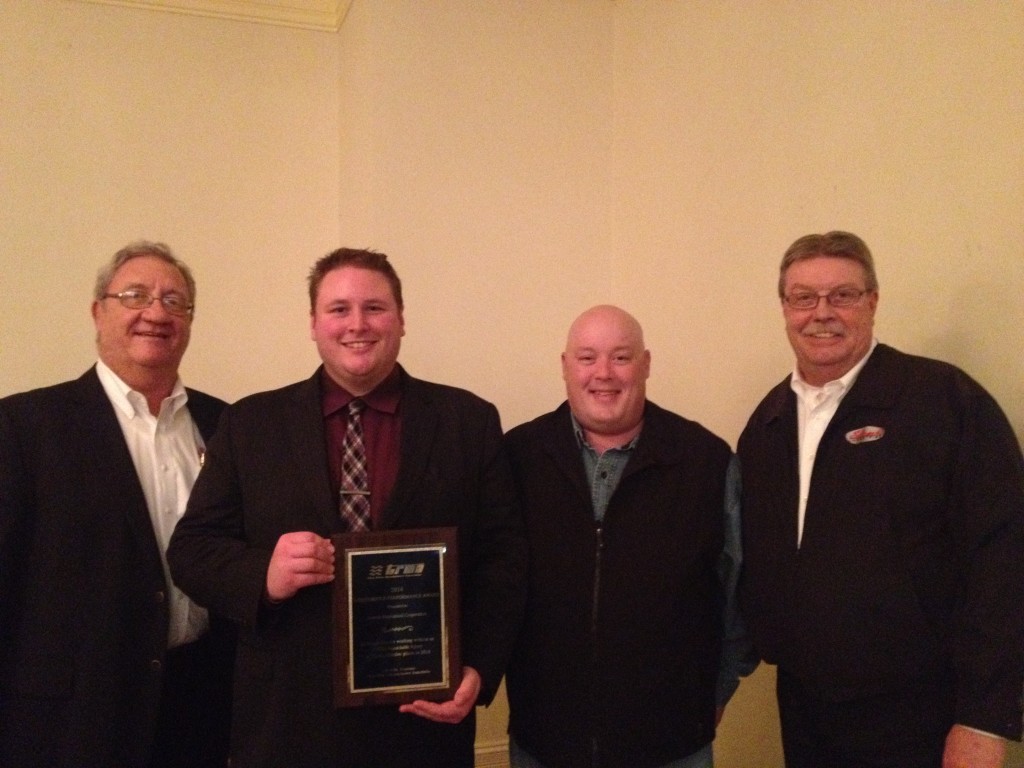 Joe Lasky, CSP, CHMM, Director Corporate Safety, Health and Environment; Michael Carbine, Site Maintenance & Safety Coordinator; Gary Gore, Regional Safety Manager; and Ron Wintercorn, Services Division, accepted a 2014 Meritorious Performance Award from the Three Rivers Manufacturers' Association member companies and the TRMA board of directors on March 26, 2015. The Meritorious Performance Award was presented to Scheck for working without a recordable injury in 2014 for work done at the ExxonMobil plant in Channahon.
This is the 21st year that TRMA has recognized companies for excellence in safety performance. The Meritorious Performance Award is earned by contractors who achieve a total OSHA recordable instance rate of 0.6 or less while working at TRMA facilities, achieve an overall company recordable incidence rate of 2.0 or less, and have no work-related fatalities during the calendar year.