Meet Daryl Black, Project Manager
Daryl Black, a well-known and widely respected Scheck Industries' project manager, is often asked "When will you retire?" Why? Because Daryl had retired from a position with a previous company in 2006. Before he even settled into retirement, Scheck asked him to lead its largest boiler project ever, a seven-month, $13 million total rebuild of a 500 MW boiler at a client's Power Station in southern Illinois.
Daryl finished the project and stayed with the company, his months turning into years. When asked about his second retirement, his answer is the same it's been for years: "I'm getting closer to it."
During his tenure, the boiler division of the Scheck Industrial team has doubled. "The company has grown because it's built a good name for itself in the industry," said Daryl. "This is a good company to work for and there are so many great people here."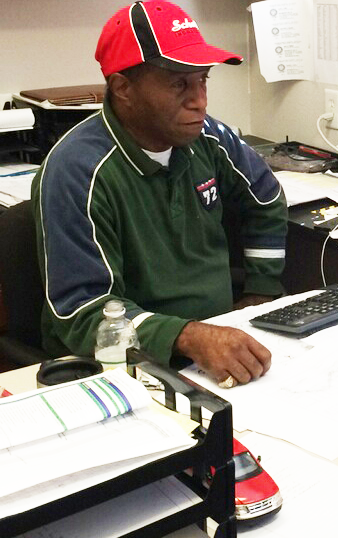 According to Daryl, despite the industry changing over several decades, Scheck has stayed true to its founding principal – to remain squarely focused on customer satisfaction. "Most companies say this is their focus but it's not always applied in practice," Daryl added. "At Scheck, everyone is committed to going out and making sure the needs of our customers are met. We do whatever we need to make that happen."
Recently, Scheck asked Daryl to assume leadership for an expanded role with Dynegy project, moving from management of two Illinois-based plants to managing all 10 of the company's facilities in the state. "The fact that our company has such a good track record allowed us to get that contract. It was a major win for Scheck. I decided to stay on to do this project because I want to see Scheck and its people do well and continue to train and mentor those junior members of the division," Daryl shared.
When asked what words of advice he'd give someone just starting a career in construction, Daryl said, "If you're dealing with customers, always be honest. At the end of the day this will always serve you well. Also, give the customer what they need to meet their end goals. If they don't meet their goals, you haven't met yours either."
Customers and Scheck have placed significant trust in Daryl. And what does he trust in? His "moral compass," Daryl said. "Be honest and treat people the way you'd want to be treated. Try to remove yourself from the situation and put yourself in the other person's shoes."
Daryl lives in Kansas City, Missouri and enjoys working on old cars and on projects around his house. After remodeling his family's 1904 home, he's recently added an addition and a deck. His current project: building a 3,000-gallon pond. With seven children and 27 grandchildren, he and his wife, Deborah, spend much of their time with family. Daryl says they are blessed to have children and grandchildren in their lives, but when it comes to all-family gatherings, he says, "It's nice to have everyone at the park, but it's not always so great to have them all come to visit at our house, at least all at one time!."
Thank you, Daryl, for your dedication and years of service to Scheck (and let us not plan that retirement party, for many years to come!).