Rich Scheck Honored by Seguin in "100 Stories of Philanthropy"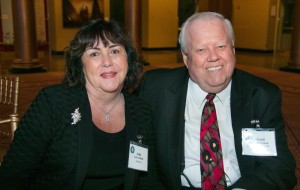 Scheck Founder Richard Scheck was recently honored by UCP Seguin at its "100 Stories of Philanthropy" event, held in partnership with the Chicago Community Trust. His nearly two decades of support for people with disabilities has resulted in significant donations of time, talent and resources from the Scheck family.
From providing holiday gifts to as many as 450 individuals served by UCP Seguin, to securing significant goods and services to help build the agency's life skills training services, to donating what's now the Betty Scheck Senior Center in LaGrange Park, Mr. Scheck is "a man of such quiet and conscientious demeanor, but whose compassion speaks so loud and clear…and people with disabilities served by UCP Seguin are all the richer for his lifetime of giving." For more information on Mr. Scheck's nomination, view the article here.